We Are The Largest Sewing Studio in Canada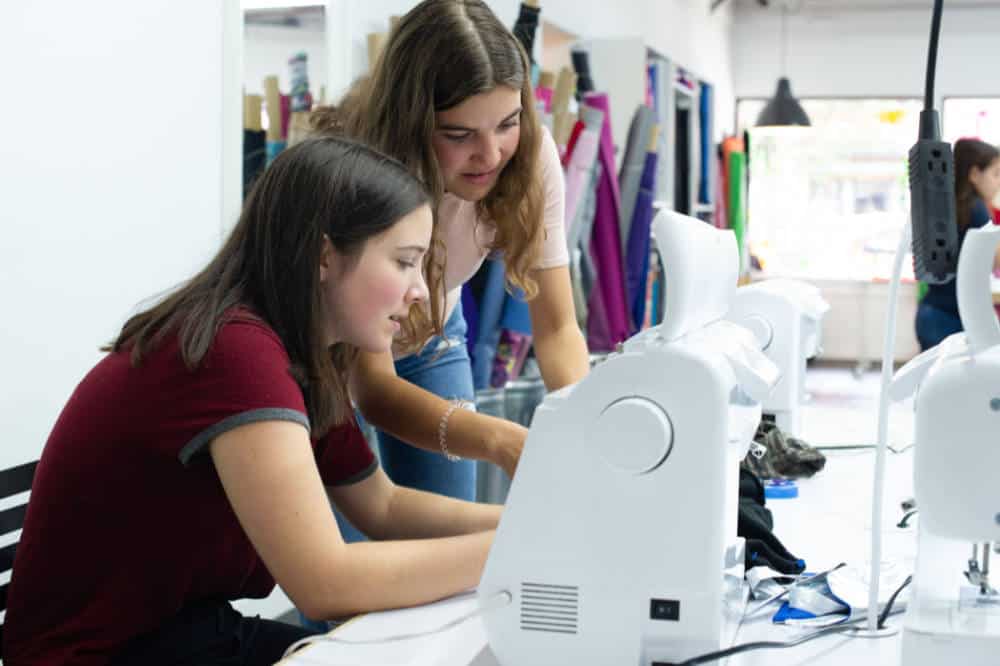 Created and operated by Laurie Allan Franks, La Movida opened its doors in 2013 as a creative applied arts studio specializing in teaching kids how to sew.
Our goal is to get you started with sewing (or get you better at it!) in a fun and professional environment. We focus on clothing construction and fit, but also offer classes for bags & accessories, garment alterations, home decor and "sew" much more!
We offer the only sewing classes for young people in the city and, we are the largest sewing studio in the country. We believe that having a creative life fosters intelligence, pride and excitement in your daily life. We offer a beautiful space in a creative community that is both friendly and inspiring where people can explore studio time in our sewing lab space through workshops, classes and special events.
The studio is fully equipped with 18 top of the line sewing machines, 3 sergers, 4 cutting tables, as well as a small retail for fabrics and notions. Most of our classes are very intimate with no more than 6 students per class, providing personalized instruction and attention for each student.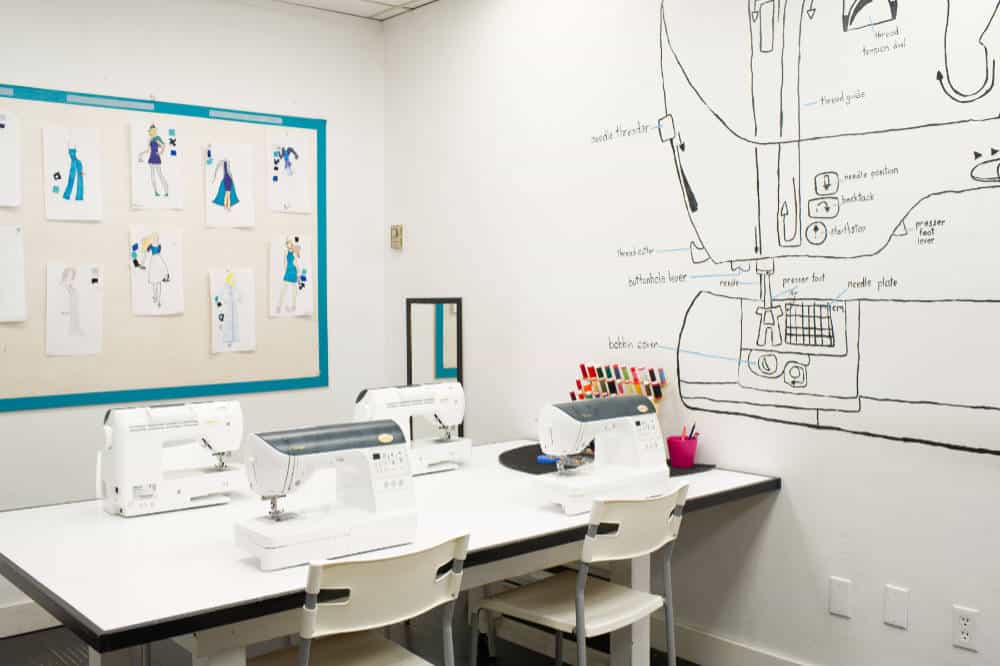 La Movida provides a creative outlet, nurturing the undeniable satisfaction that comes from making something yourself from scratch.
Our classes encourage patience, passion, problem solving, three-dimensional thinking, body mechanics and physical awareness.
While working creatively our sewers develop hand-eye coordination, finger dexterity and fine motor skills. Each time they enter the studio they learn how to express themselves and their individuality.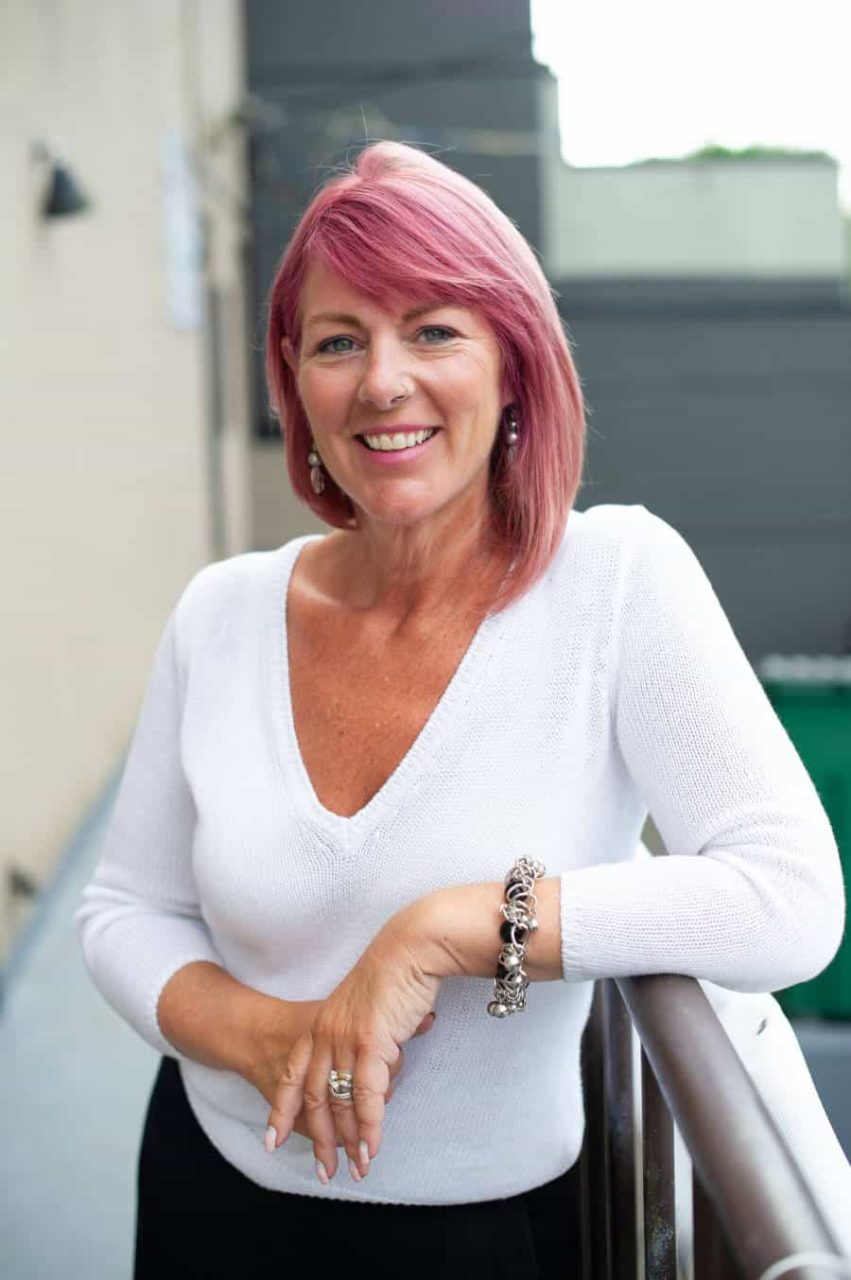 Laurie has many years of experience as a fashion designer, art instructor, and an established business owner. Her experience in the fashion industry began when she created her brand, La Movida Designs, in 1990 which launched 3 collections each year and was sold throughout BC and Alberta for 7 years. Laurie was responsible for all design concepts, illustrations, flat drawings, pattern drafting, sample sewing, material sourcing, costing, manufacturing, marketing and promotion, and training and administration.
She participated in over a dozen fashion shows as an event coordinator and as a contributing designer. Laurie had local features in the "Style and Fashion" section of the Vancouver Sun, The Province, and Georgia Straight papers.
Her passion for children's education and art history expanded into a career in entrepreneurship as a children's art instructor. Her extensive experience in planning curriculums, fashion design, and early education makes La Movida the ultimate learning studio in Vancouver.
At La Movida Fashion Design Academy, Laurie has the ability to combine her technical skills of sewing, fashion design, and her creative eye with the passion for teaching to inspire a new generation of creative individuals.
Favorite Designers: Alexander McQueen, Vivienne Westwood,  Jean Paul Gaultier
Nicole Desmarais is a fashion designer originally from Windsor, Ontario with a diploma from St. Clair College in Fashion Design Technician. While studying, Nicole took on leadership roles in the fashion department that increase student success. After college, Nicole pushed her creative abilities in extremely fast paced environments and continued her involvement by participating in various fashion shows including Toronto Fashion Week. Nicole's strengths include her ability to connect with students and technical wizardry. When she is not working, Nicole enjoys embroidery, furniture upcycling and digital illustrations .
Nasrin is a fashion designer originally from Tehran, Iran. With a two-year program in sewing and pattern making, she built a strong background in understanding how to construct clothes for women's bodies. She graduated in Fashion Design from LaSalle College and presented her first collection at Vancouver Fashion Week in 2018 where she introduced her brand to fashion lovers for the first time.
Favorite Designer: Vivienne Westwood and Issey Miyake.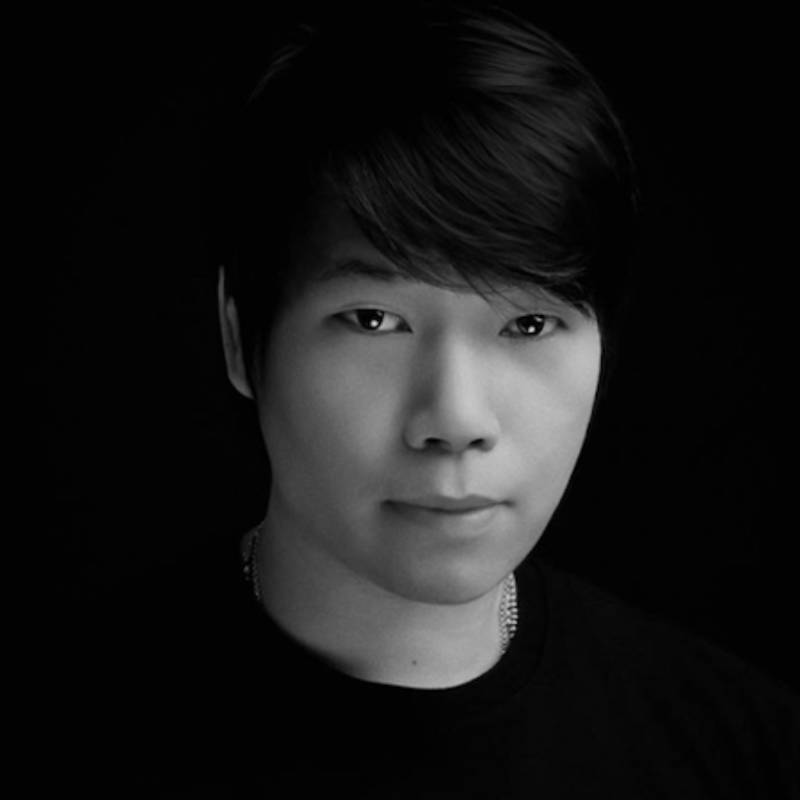 Wilfred Dy is a Fashion Designer specializing in pattern making, dress making, and tailoring.
Will became a fashion designer at a very young age which gave him a broad perspective in fashion. Over the course of his career, he combined his Couturier background and his interest in Fashion and Creative Portrait Photography. With more than 32 years of experience in the industry, Will has succeeded in a variety of career opportunities. Besides launching his own bridal collection, he was also an instructor in multiple well-known Fashion Design Schools in Vancouver.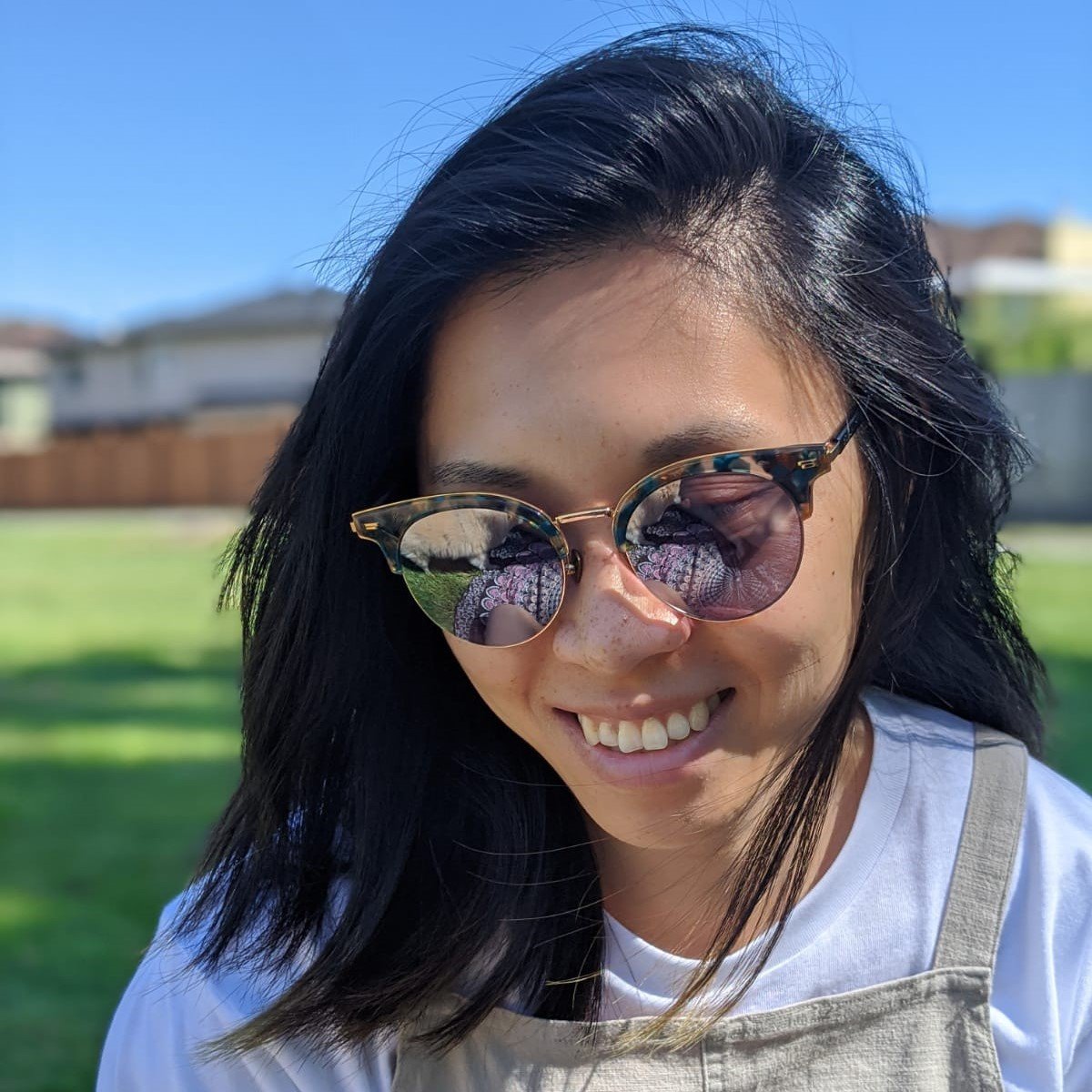 Jennifer is a graduate at John Casablancas Institute with a Diploma in Fashion Business and Creative Arts. Since enrolling in JCI, she found her passion for fashion and its creative process. Jennifer started as a sales associate and her interest and dedication in fashion retail eventually led her into management positions. She held various roles in retail over the past 7 years including styling and visual merchandising. She is driven to express her creativity through art and fashion.