Youth & Teen Sewing . Spring Term Registration
Spring term registration is  NOW OPEN!
In keeping our students and staff safe during this unprecedented time, Spring term classes will be offered Monday thru Saturday and limited to a maximum of 6 students plus an instructor. For more information regarding our Covid precautions, refer to the FAQ page.
New and returning students will be making up to 2 of our newly introduced projects: drop shoulder pullover and Jennifer shorts or skirt! Students will learn how to choose the right fabric for their project, modify a pattern for a perfect fit, lay out their patterns, cut out fabric pieces, and how to construct a finished garment. For experienced young sewers, you can join our "Fashion Design" classes to make a project of their choosing. See our "Fashion Design" page under the "Youth" tab.
Our teaching method is a multi-sensory approach in a small class setting. Individuality and creativity is always encouraged and celebrated! No previous sewing experience necessary.
We will provide all students with thread, rulers, scissors, pins, and state of the art sewing machines. Fabric costs are NOT included and averages approximately $30-50.
Youth Sewing Classes Information
Youth Sewing: Ages 8-16 | Teen Sewing: Ages 13-18
All skill levels welcomed (including Beginners)
Maximum 6 students plus 1 instructor
Industry-trained instructors
11-13 weeks (1 class per week)
1.5 hour classes
Wide selection of fabric in-studio to choose from (not included in tuition)
Make-up class at $15 (1 per term – based on availability)
Registration is now open! See below for details.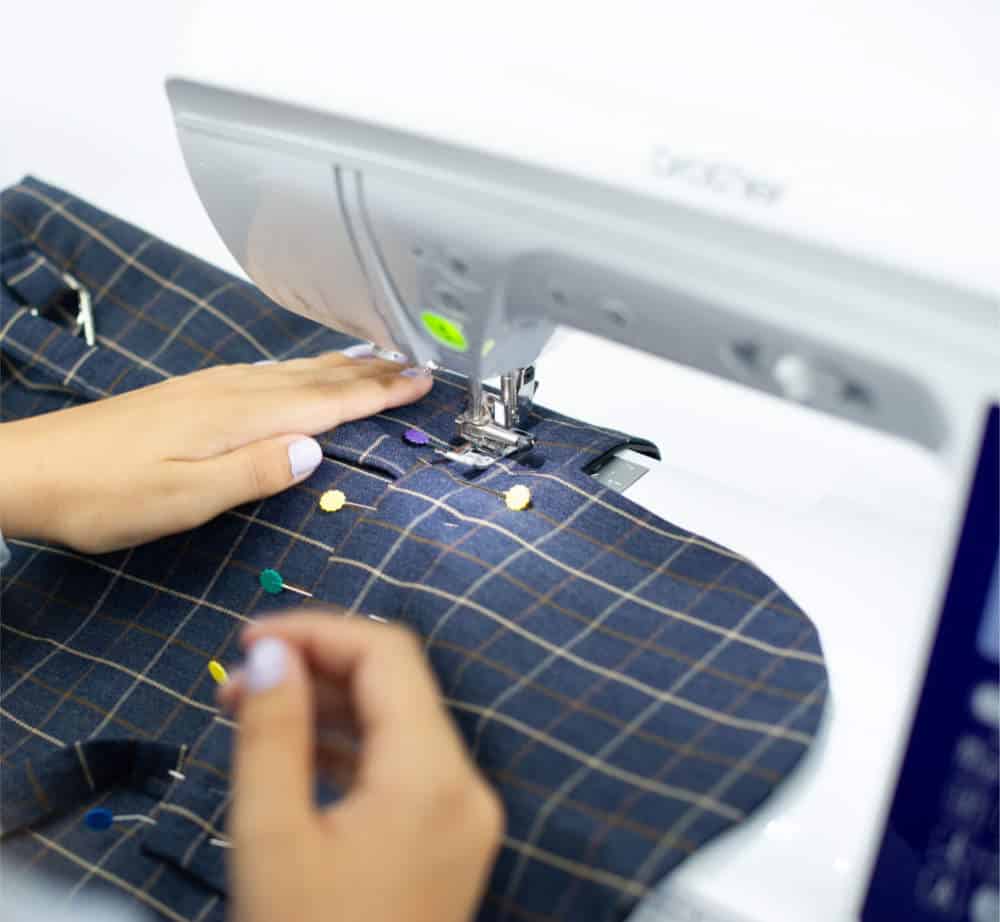 | Class | # of Classes | Price | No Class |
| --- | --- | --- | --- |
| | | | |
| | | | |
| | | | |
| Youth & Teen Sewing | Thursday | | | |
| | | | |
| | | | |
| | | | |
Spring Term Projects: Drop Shoulder Pullover & Jennifer Shorts or Skirt
Join us this in making up to 3 of our newly introduced projects! We have plenty of colours and fabrics in stock to choose from.
Youth Sewing Classes Registration
Scroll down for more information