Halloween is right around the corner and I personally love to use it as a good excuse to stitch things up and get a little funky with outfits. I've got quite a few ideas for costumes, daily outfits, and decor. With the help of Pinterest of course (you can check out the seasonal board here for more inspiration since I won't be touching on all of these). Whether you just learned how to sew, have been sewing for a while or a professional seamstress, there is a halloween sewing project for you to try on this list!
Decor
Making halloween decor is a great way to use up fabric scraps and there are tons of ideas that are fairly quick and easy to make! These sewing projects are great for people who are still learning how to sew or experienced sewist who are looking for something quick and festive.
Mug Cozies
Life Sew Savory has a full blog post on how to make your own from just quilting cottons, interfacing, elastic and buttons.
Pot Holders
You can download a free PDF pattern and view the tutorial to make this Leaf and Pumpkin shaped pot holder from Sew Simple Home
Bunting
Bunting is a great decoration for any holiday and there are so many ways to customize them.
Sew Lux Fabric's tutorial is comprehensive with a simple sewing pattern you can draft at home. Then you can get a little crafty with it by embellishing the bunting with felt words ( Happy Halloween! ) or iconic halloween symbols like little ghosts or spiders.
In need of quilting cotton, felt, interfacing, ribbon, buttons or elastic?
All these fabrics and sewing notions are available in our Kitsilano sewing studio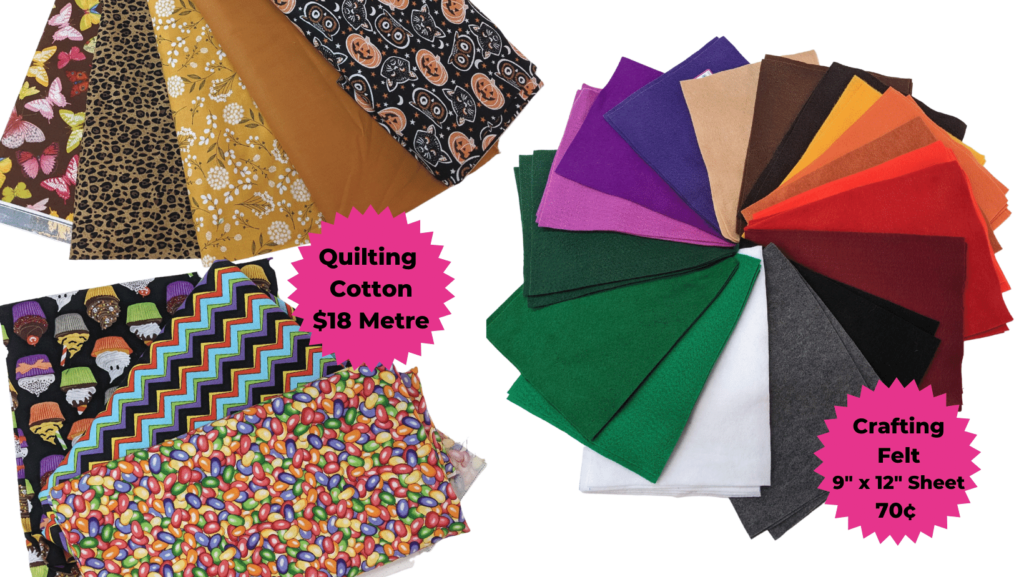 Outfits
Sewing clothes during October does not have to be reserved just for costumes! You can bring festivity into everyday life with simple clothes that you can sew at home by utilizing spooky motifs and fun fall fabrics.
Circle Skirt / Simple Skirt
Circle skirts are an iconic beginner sewing project because they can be made without a pattern and little sewing experience! You can use Mood Fabric's circle skirt calculator or the other millions of tutorials like it and then get inspired to embellish your skirt or use up a fun festive fabric!
We do a very similar simple skirt in our youth sewing classes around halloween sometimes so that they can use it as an opportunity to customize their skirt to match their halloween costume as well so this pattern can also be utilized for your costume.
Upcycling current outfits with pumpkins, city silhouettes, or bats!
The weather changing is always a good reminder to me to go through my clothes. I pull out my warmer clothes and store away the summer outfits. While I do so, I also consider what I actually wear in my wardrobe and if my clothes still relate to my style and the current trends.
If you're like me then you can also use this time to think about upcycling the outdated clothes to feel new to you! Get inspired to add a little pumpkin patch to your sweater or stitch on some spiderweb lace to the hem of your skirt. These projects can be achieved using crafting felt, quilting cotton, and pattern paper. It is helpful to know how to do a zigzag stitch on your machine. If you don't know how, you can join us in our adult learn to sew workshop where we go over sewing basics for beginners.
Detachable Collars
Collars are simple to make and a great way to accessorize your fall outfits.
Peppermint Mag has a tutorial on this utilizing any collar pattern you already have. If you do not have a collar sewing pattern we have some in our sewing studio that we use during our adult sewing classes.
Costumes
Halloween costumes are a great way to express yourself, they definitely aren't all-size-fits-all when considering your personality. There are tons of resources online to make any costume under the sun but this year we are looking out for common trends. Here are a few tutorials that may be helpful.
Cottagecore Inspired Costumes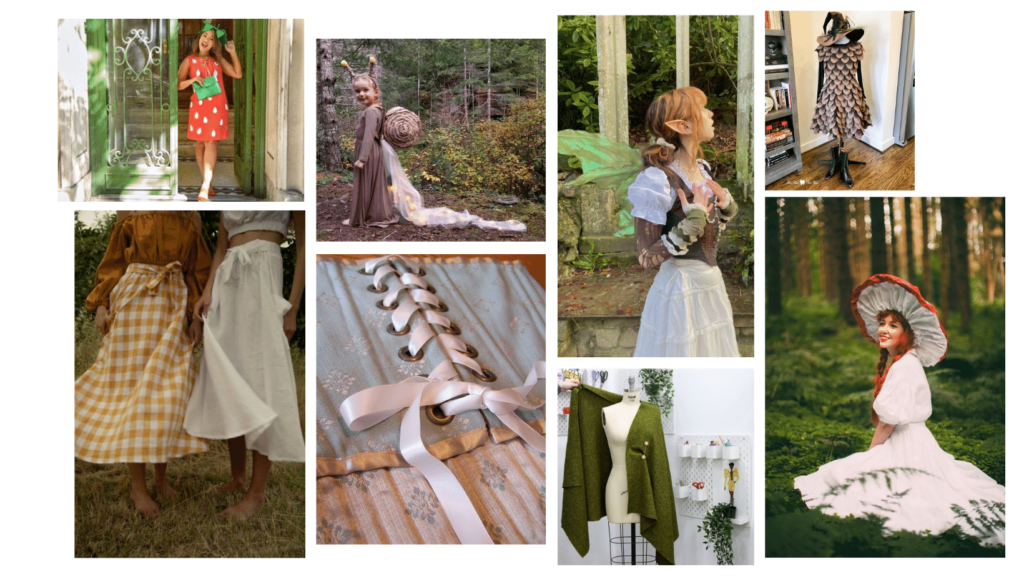 View the Cottagecore Costume Pinterest board here!
There are tons of costumes that fall under the umbrella of cottagecore.
Make your own mushroom hat, Cloak , flowy shirt, long maxi skirt, vest, wings, or challenge yourself to a corset.
We have a corset, slip dress, peasant blouse and long ruffle skirt sewing patterns available in our sewing studio to use!
Check out some of our Gingham, coat weights, and earth tone knit fabric available in our fabric store.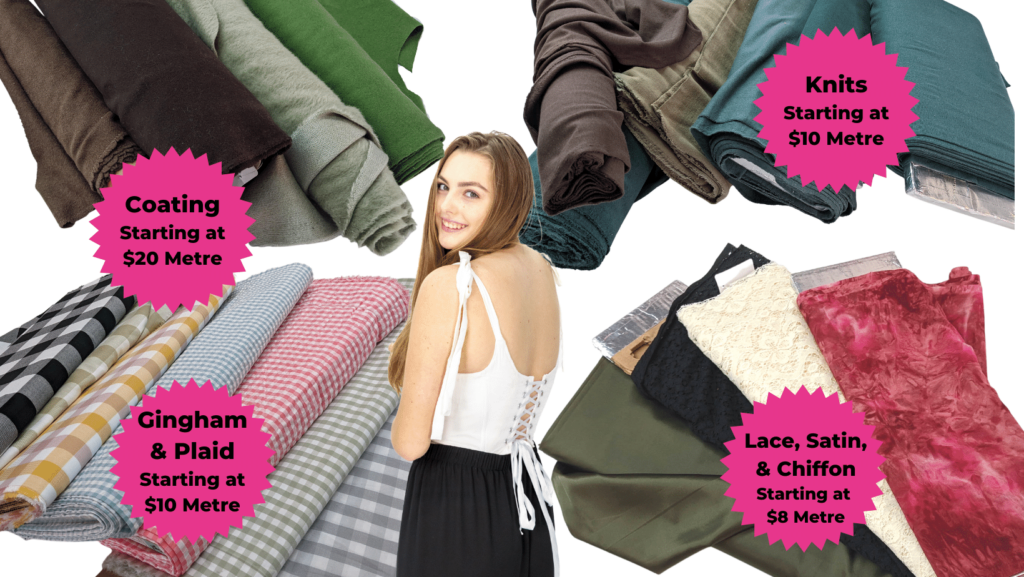 Barbie Inspired Costumes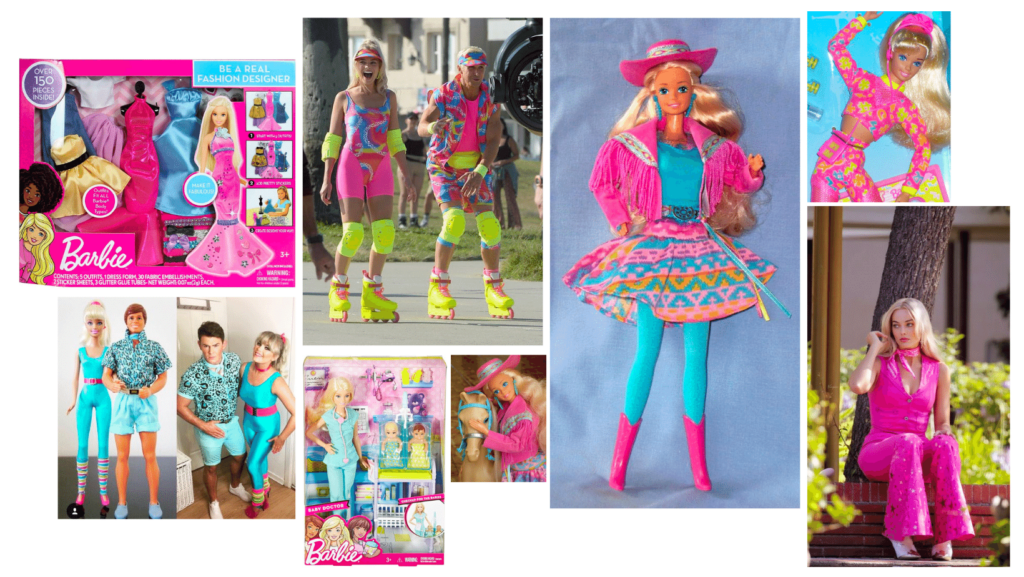 View the Barbie costume pinterest board here!
With photos of the Barbie movie starring Margo Robbie as well as the Barbiecore aesthetic being popularized on tiktok we are definitely going to see a few Barbie costumes this year.
Luckily Barbie has millions of outfits to choose from.
We have Legging, Bell bottom, biker short, fanny pack, and vest sewing patterns all available for use in our studio!
Check out all of our pink, sparkly and stretchy fabrics available in person at our Kitsilano sewing studio.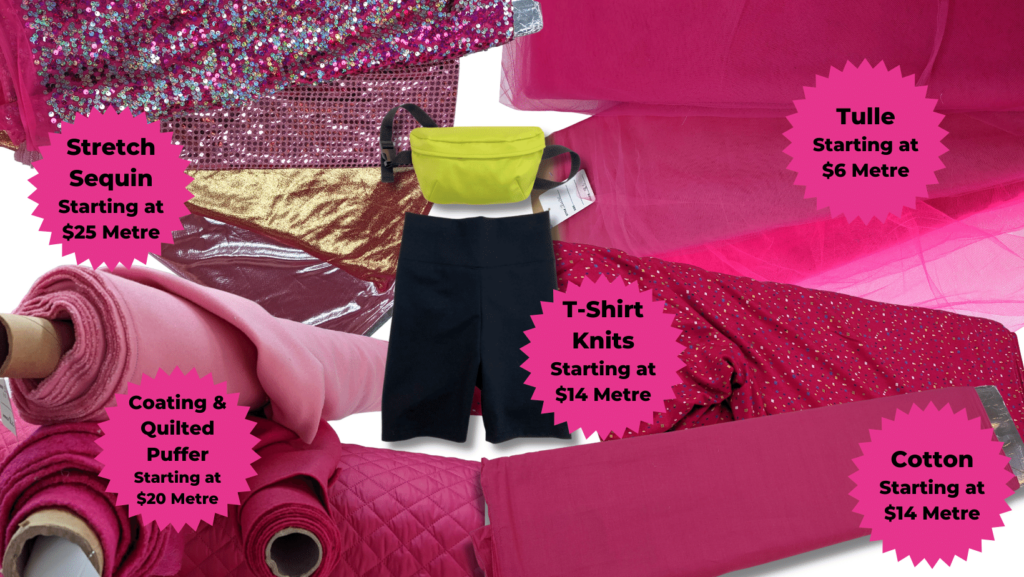 Inspired? Don't forget to tag us in any of your Halloween sewing makes so we can be inspired by you!