The holidays are right around the corner and we always get loads of questions about what every sewist should have for their home sewing studio. There are lots of tools that are useful and it can be a bit overwhelming if you're not familiar.
Here in the studio we teach everyone from first time sewist in sewing workshops to well seasoned sewist looking for assistance on a new challenge and we use these tools in all of our classes every single day.
Pin holder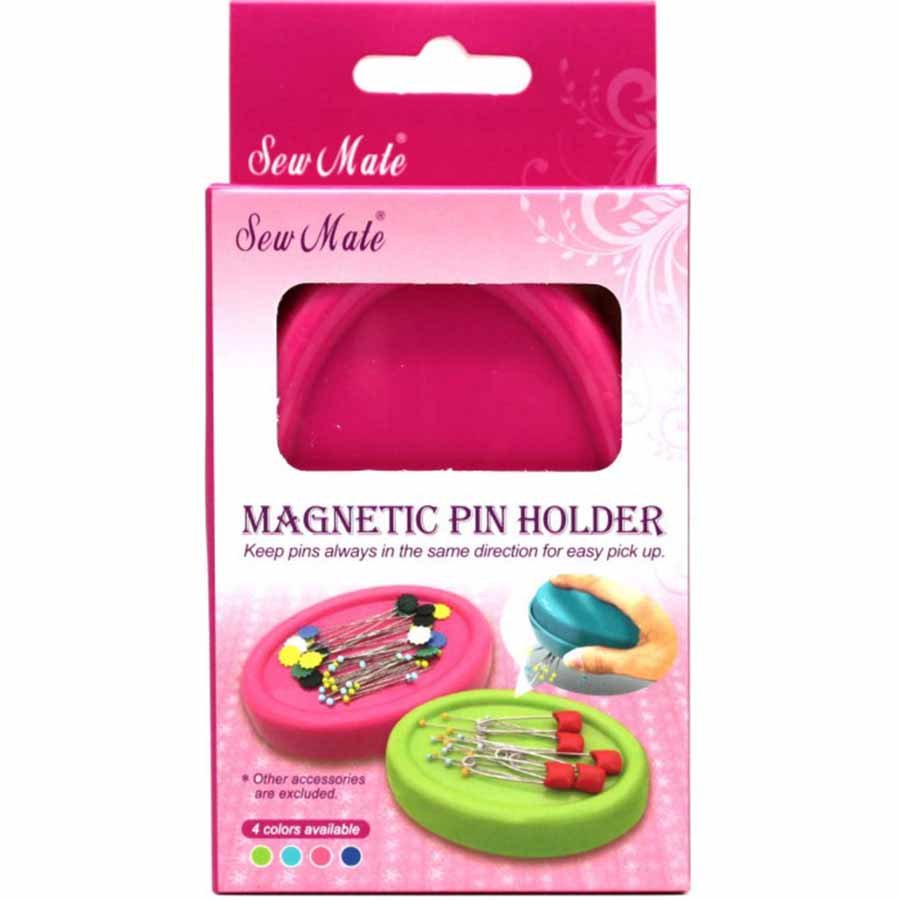 Sew Mate Magnetic Pin Cushion | Pin Deck
Size: 11 x 76 30mm (148g)
Aside from storing pins, they are also fantastic for picking up pins, needles, and safety pins that have scattered on the floor. The compact oval shape perfectly fits in the palm of the hand. Keep your pins organized and always ready to use with this must-have sewing tool!
Note: Pins are not included.
We love the magnetic pin holders here as it helps for easy clean up but the classic tomato pin cushion will work as well.
Pins
Here at La Movida we prefer these flower head pins as the metal is pliable and safe to sew over. There are tons of options out there though so you can try out others and find your favorite.
(as an optional thing which is nice to have but not necessary is quilters clips. You cannot sew over quilter clips but they are helpful for straight lines and thicker materials that you can't pin through.)
Fabric scissors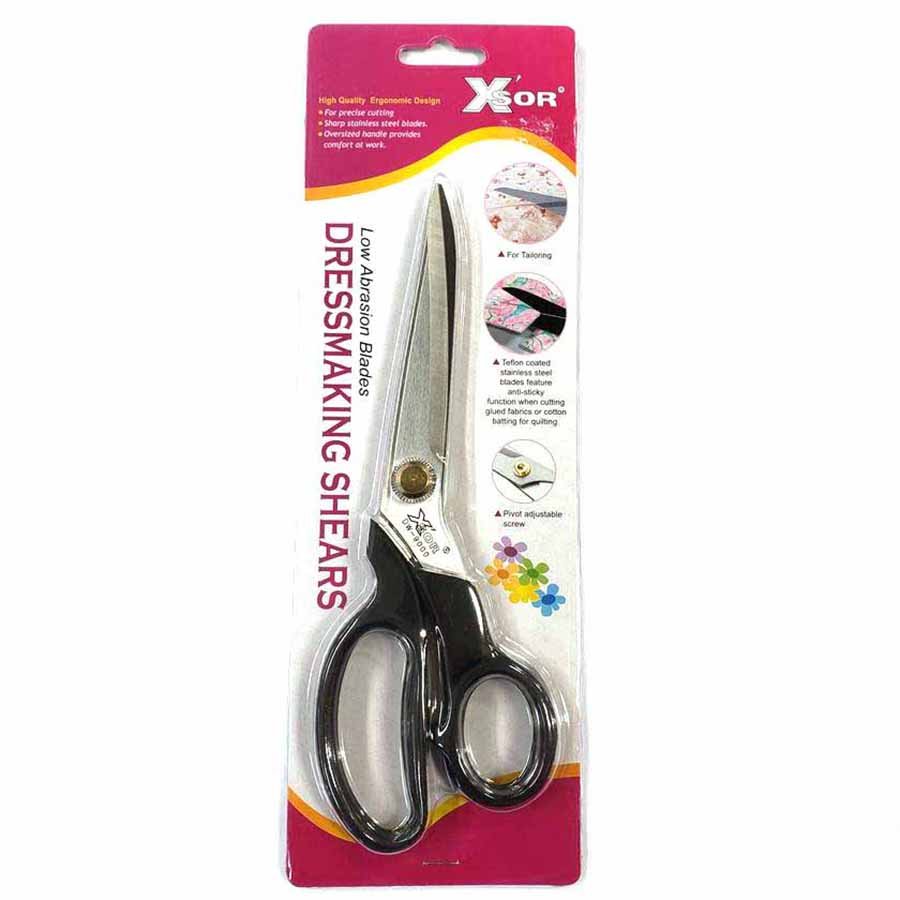 X'SOR Dressmaking Shears | 8.5″
Highest quality ergonomically designed
For precision cutting
Sharp stainless steel blades
Plastic handles
Any new sharp scissors can work but it's important to have them sharp as it helps prevent repetitive strain injuries. It's good practice to label your fabric specific scissors and keep them away from misuse
If you also plan on cutting out paper sewing patterns often it is good to have separate paper scissors as well because paper will dull your fabric scissors faster.
Fabric Markers & Chalk
We use Frixion markers here in the studio. Popularized by sponsoring Project runway they are a common sewist favorite as they have tons of colors to choose from and come off with heat and water.
For darker fabric it's good to have tailor's chalk. There are a few options but we keep traditional wax tailors chalk and the powder chalk available here.
Black and white thread
The more you sew the more you will collect different coloured thread but it's good to have both black and white thread available as these are the colours we tend to use up the most.
We mostly use all-purpose thread here that is made from polyester but you can also find thread specific for sergers or thread that has different fibre contents and a used for specific things. Like cotton thread is often used for quilting but some people prefer natural fibre thread when they sew natural fibre fabric as it has the bonus biodegradability. Serger thread comes on large spools and often is cheaper but we do not recommend using this for your normal sewing machine as the thread is looser spun and will clog your machine with lint more, it is also less durable.
Ruler & Measuring tape.
Essential for measuring yourself or others as well as marking out hems or seam allowance.
These clear grid rulers are the ones we use in the studio as the markings go to the ⅛" and you can see the material through the ruler.
Most sewing patterns reference the imperial system for measuring.
Extra machine needles
Machine needles break every so often and its nice to have replacements as that arrises. If your not familiar, the number on the needle means its a bigger gauge. Smaller needles for thinner fabrics, thicker needles for thicker fabrics.
There are tons of different kinds of needles that you can learn to use as you grow as a sewist.
(google ballpoint, double needle, etc.)
Safety pins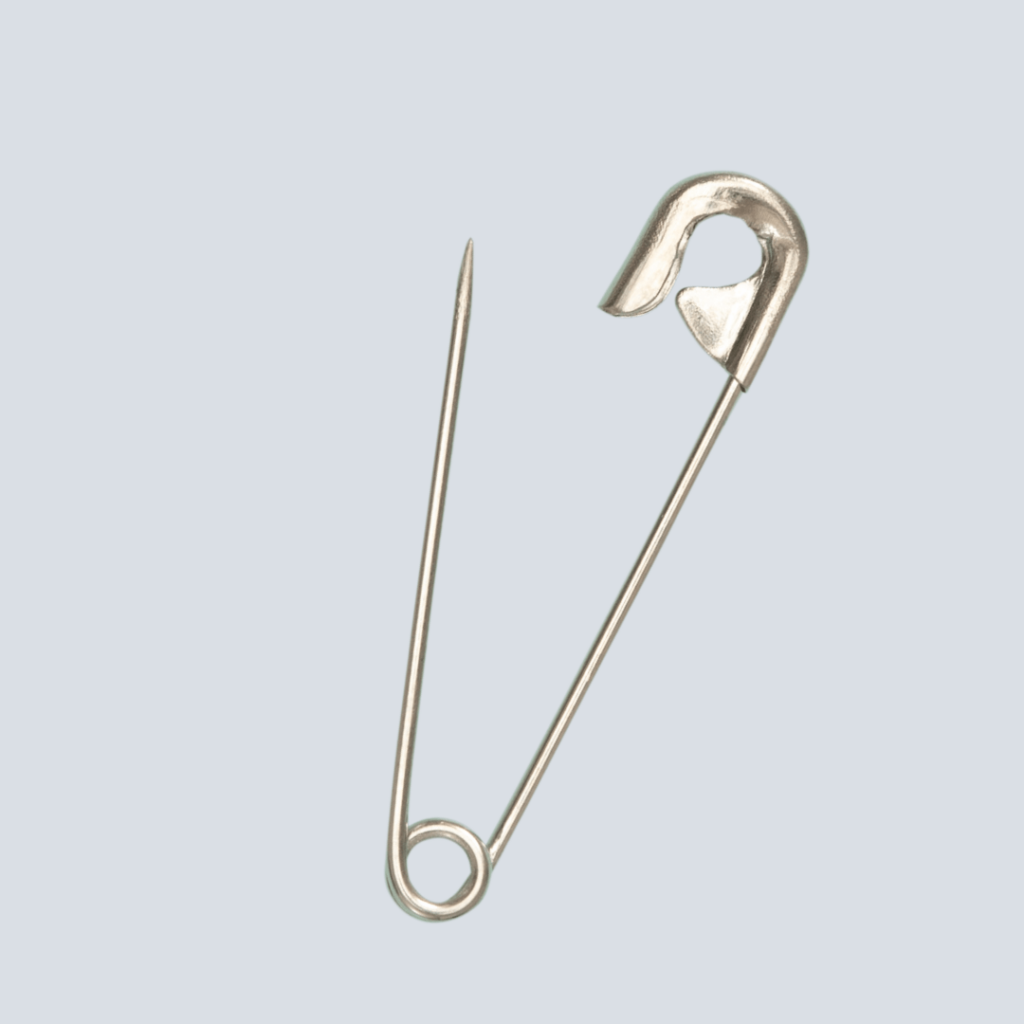 Safety pins are helpful to turn out tubes (scrunchies, straps) as well as pin clothes for alterations.
Hand sewing needle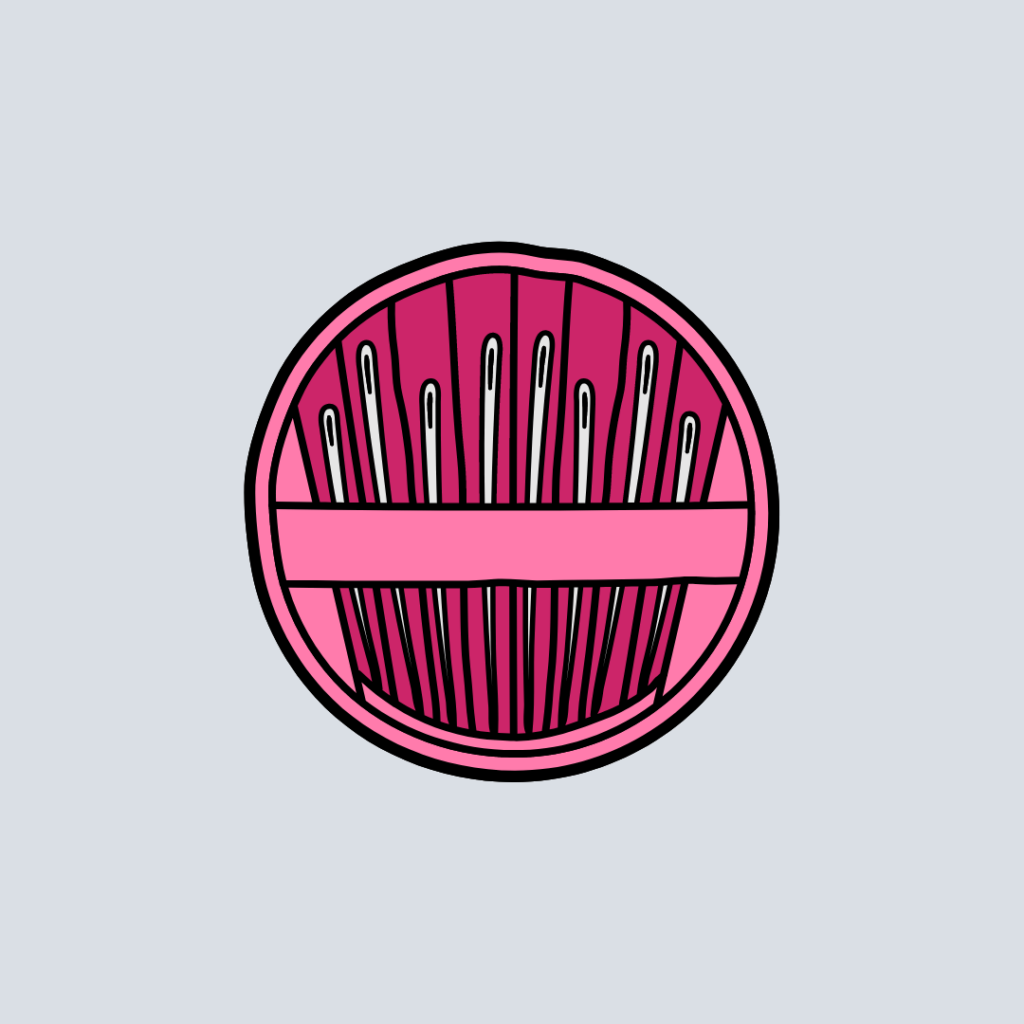 Though you have a sewing machine sometimes you'll need to close up holds, stitch on a button, or do a fancy finished hem (see invisible hem).
Seam ripper
Most sewing machines come with a seam ripper so if you already have one you can skip this step. However if you're looking for one or an upgrade you can pick up an ergonomic one that'll be easier on your hands. (you'll be doing a lot of seam ripping, every sewist does).
Iron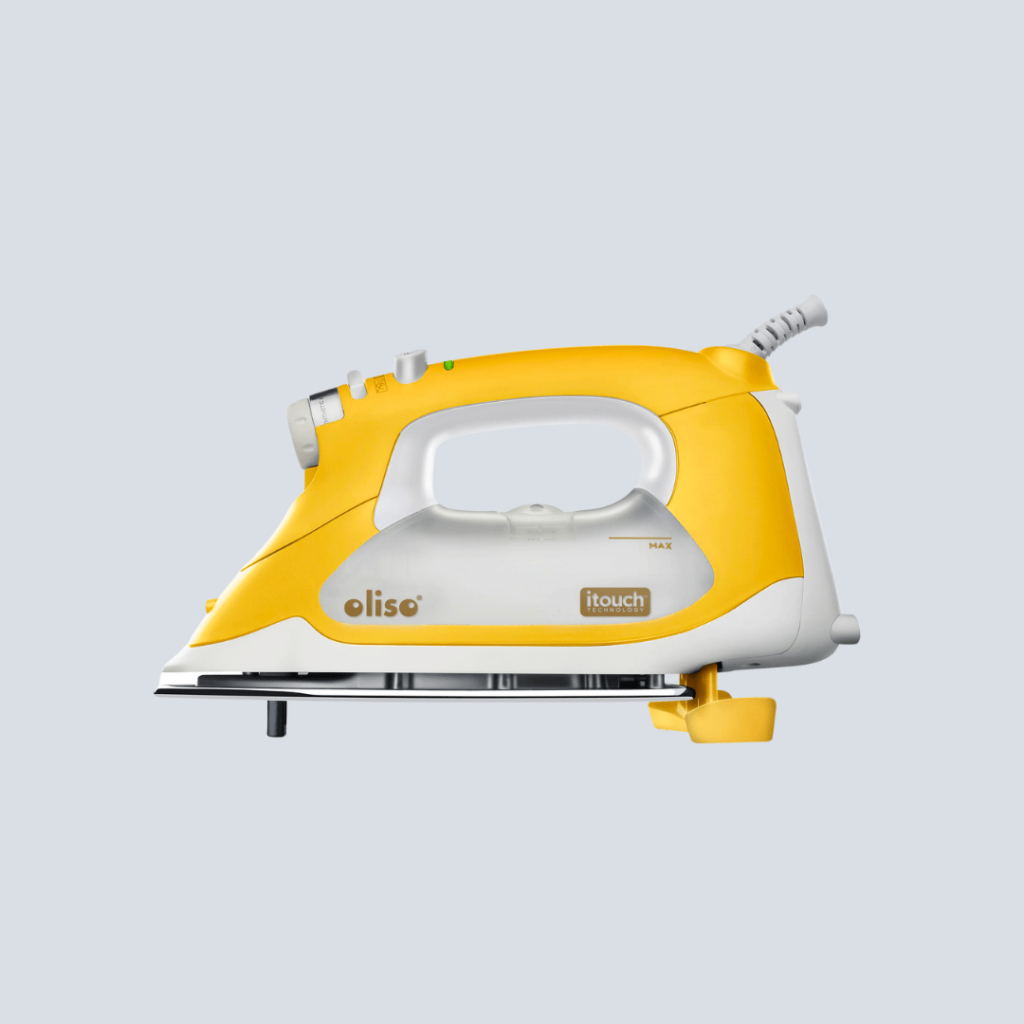 Pressing out your project takes your project from being basic to professional. It's also helpful to remove any markings.
Quilters Review did a blog on 2022's best sewing Irons but you can always hunt one down second hand at a thrift or on facebook market place
Pattern Weights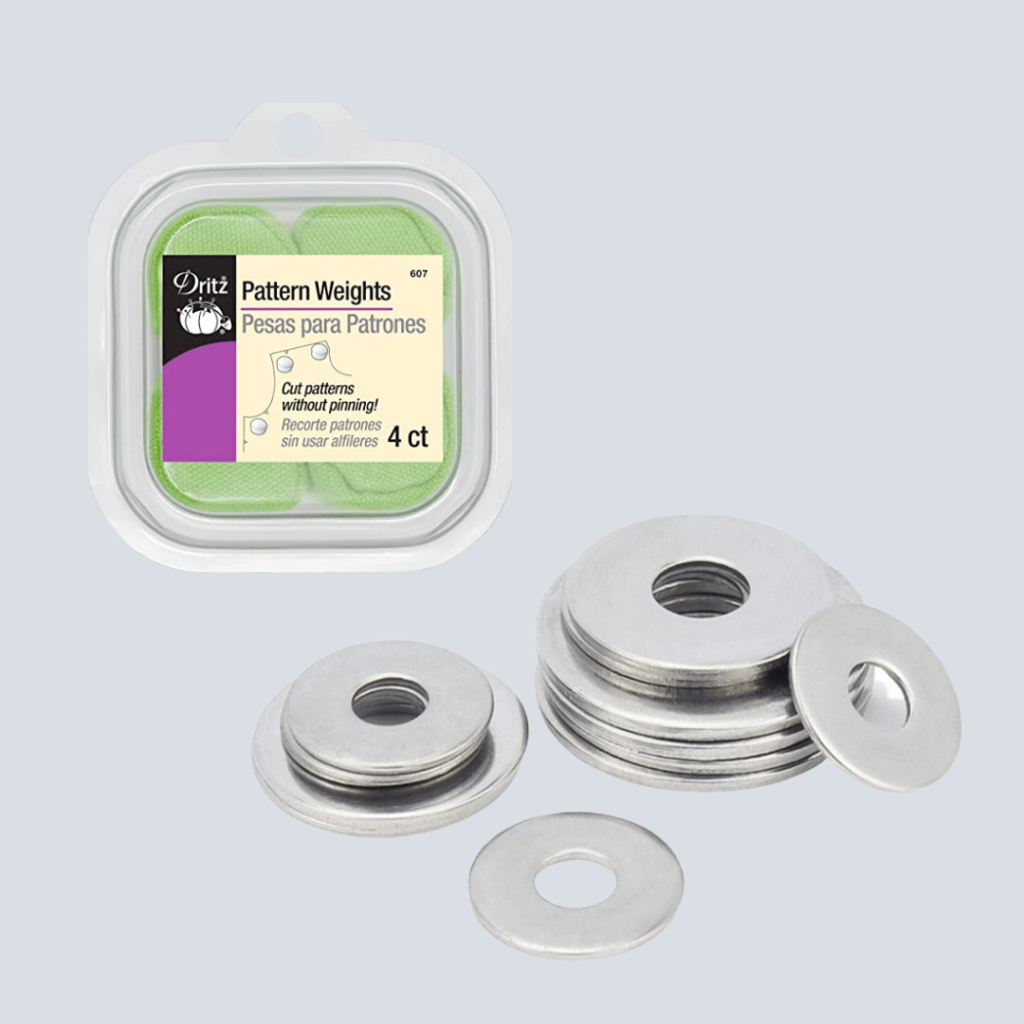 These don't have to be the first thing on your list but we use them all the time in the studio and have become essential in our sewing. Pattern weights just weigh down your pattern pieces so that when you trace and cut things out you don't have to puncture your paper patterns and helps you be a bit more accurate in your tracing.
Here in the studio we just use washers from the hardware store but you can also use your collection of mugs like I do at home or purchase cute ones from Etsy.
Honourable mentions but not essentials
Snips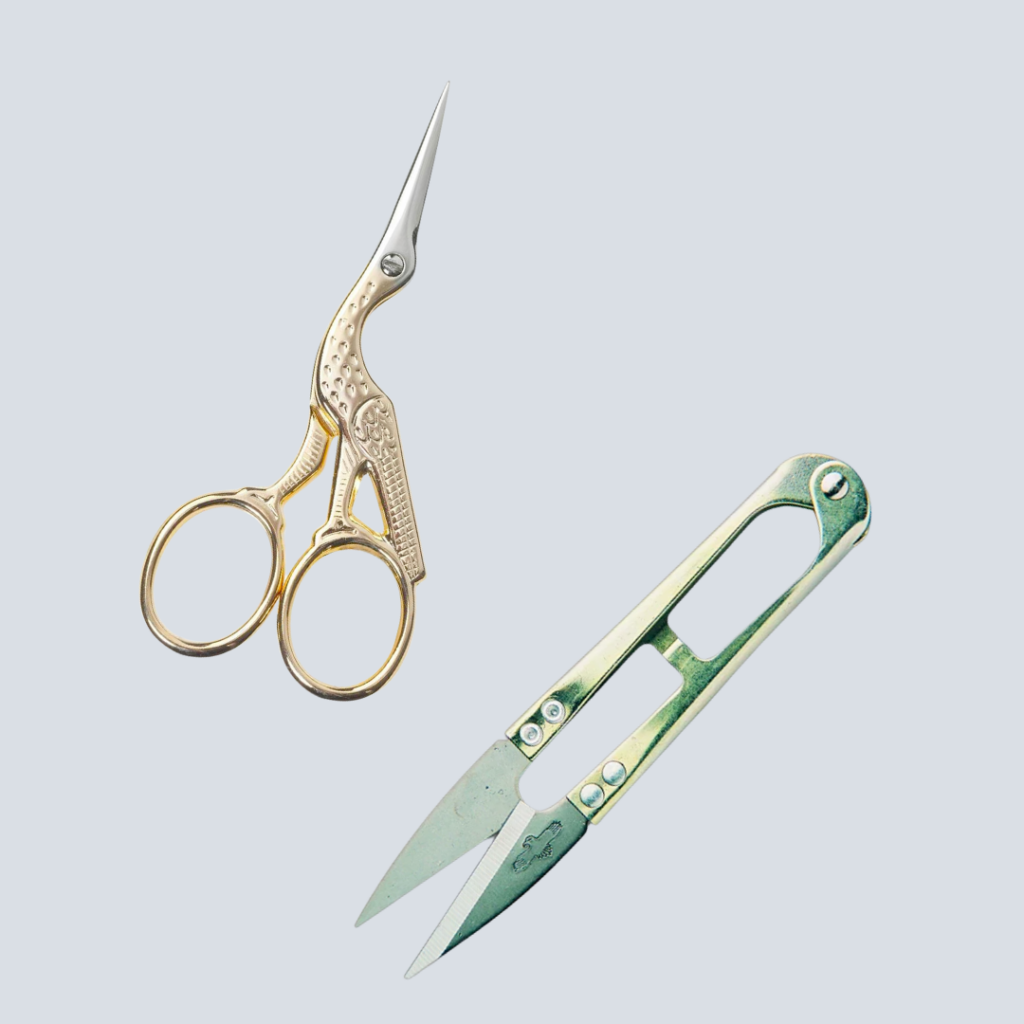 Thread snips are tiny scissors that are helpful to trim things up without accidentally slashing into your fabric. Speaking from experience you don't wanna be finished with your garment just to accidentally cut a hole into it while cutting thread tails.
Seamwork has a great blog post on how to choose the best snips.
Glue sticks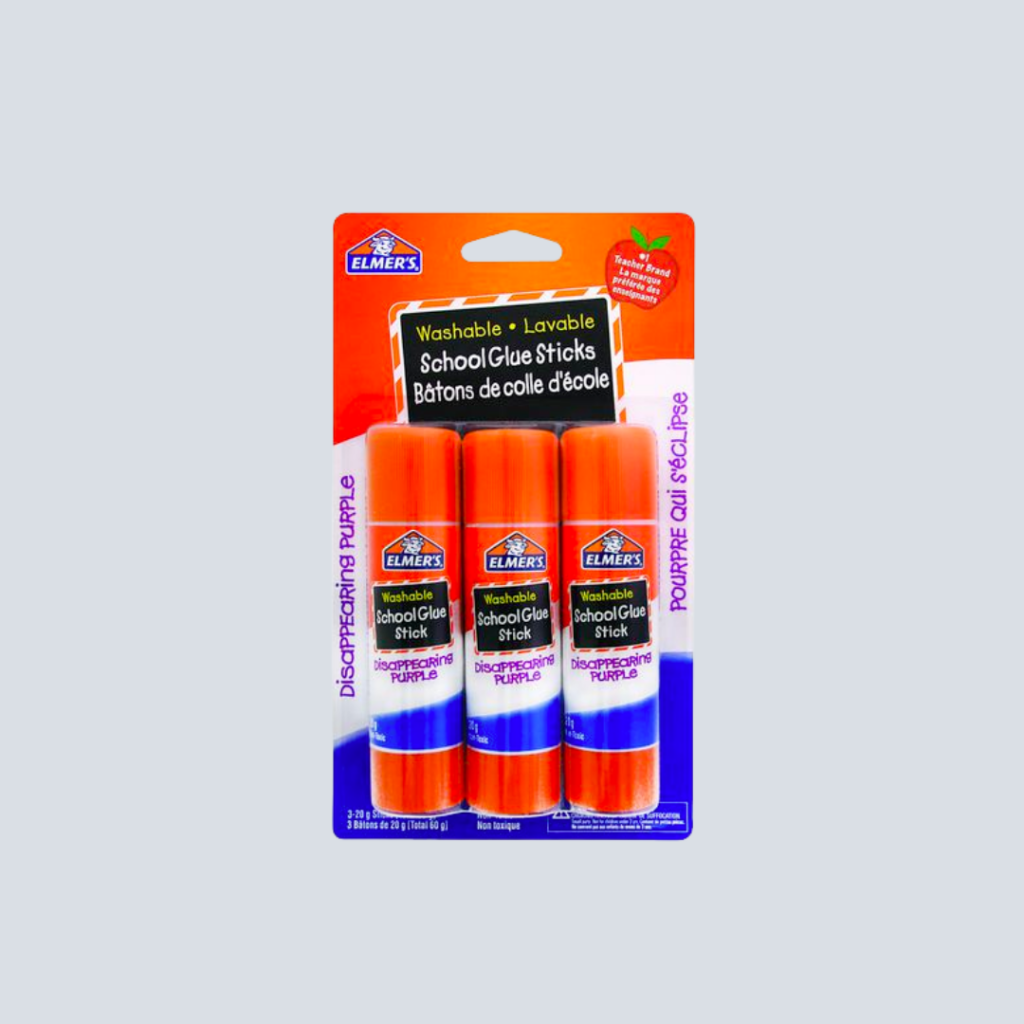 A seemingly weird addition, glue sticks can help you hold down the edges of fabric. We use them often when placing down vinyl as we cant pin into it.
Masking tape / Painters tape
Similarly to glue sticks, painters tape can be helpful to stabilize two fabrics together. You can also use painters tape on your sewing machine to mark out a seam allowance line. This tape can be sewn through and then removed after (you may need to change your needle after through because it can leave a sticky residue).
A Lighter
Lighters are helpful to singe the fraying edges of synthetic materials.
Point turner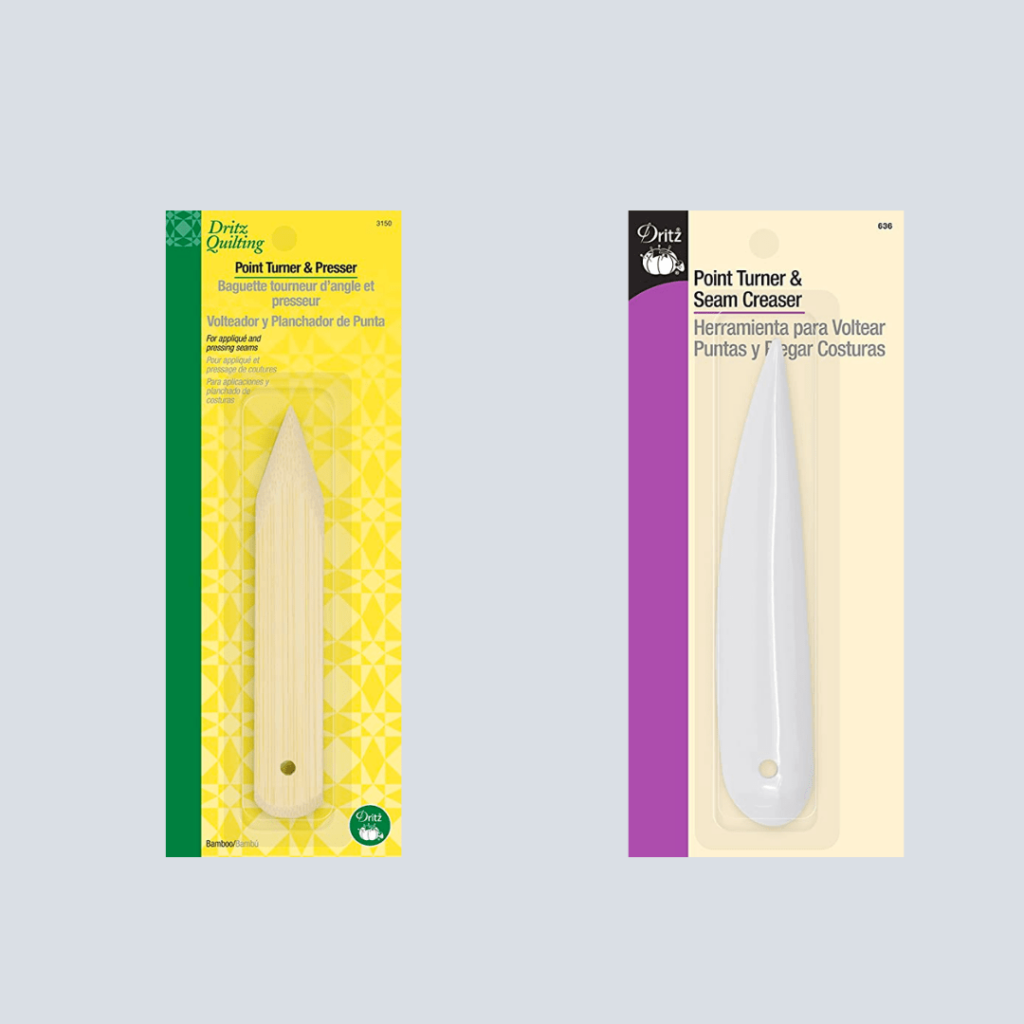 Poking out points is something you have to do often and while you can use any pokey pencil around, having a point turner ensures you get nice crisp corners as well as no pencil marks inside your garment.
Strap turner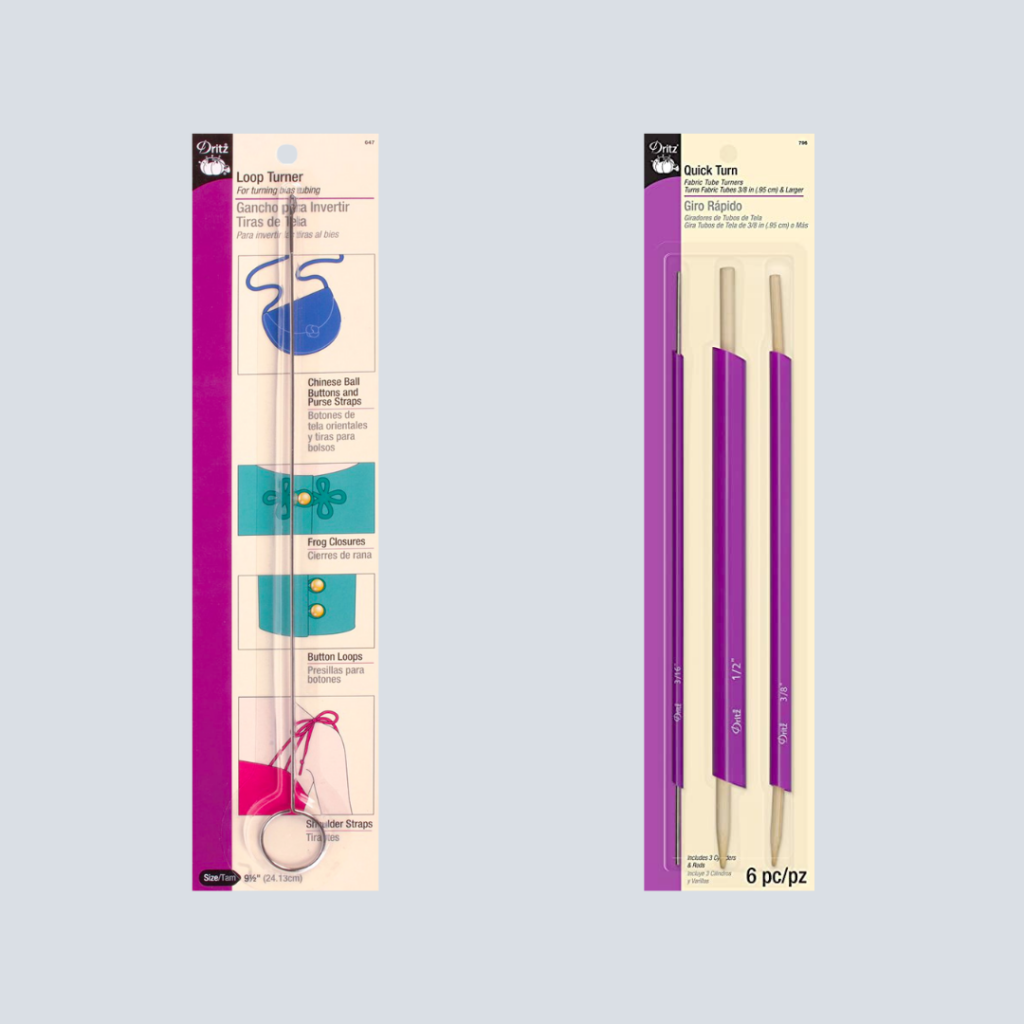 Strap turners work the same as a safety pin and can be trickier to learn how to use but once you master it, it makes turning out straps so much faster.
There are lots of sewing tools that are useful so this list can be a bit overwhelming at first but as long as you have the basics I'm sure your sewing tool collection will build over time.
If you're curious for more, have any questions, or wanna see what we are doing in the studio be sure to follow us on social media!