The holidays are right around the corner so it's the perfect time to put your sewing lessons to the test! We've collected a few quick, thoughtful, and cool gifts a sewist of any level can create. Most of these gifts can be made with small amounts of fabric or you can use up some of you old and unused clothes or linens to upcycle into gifts.
Scrunchies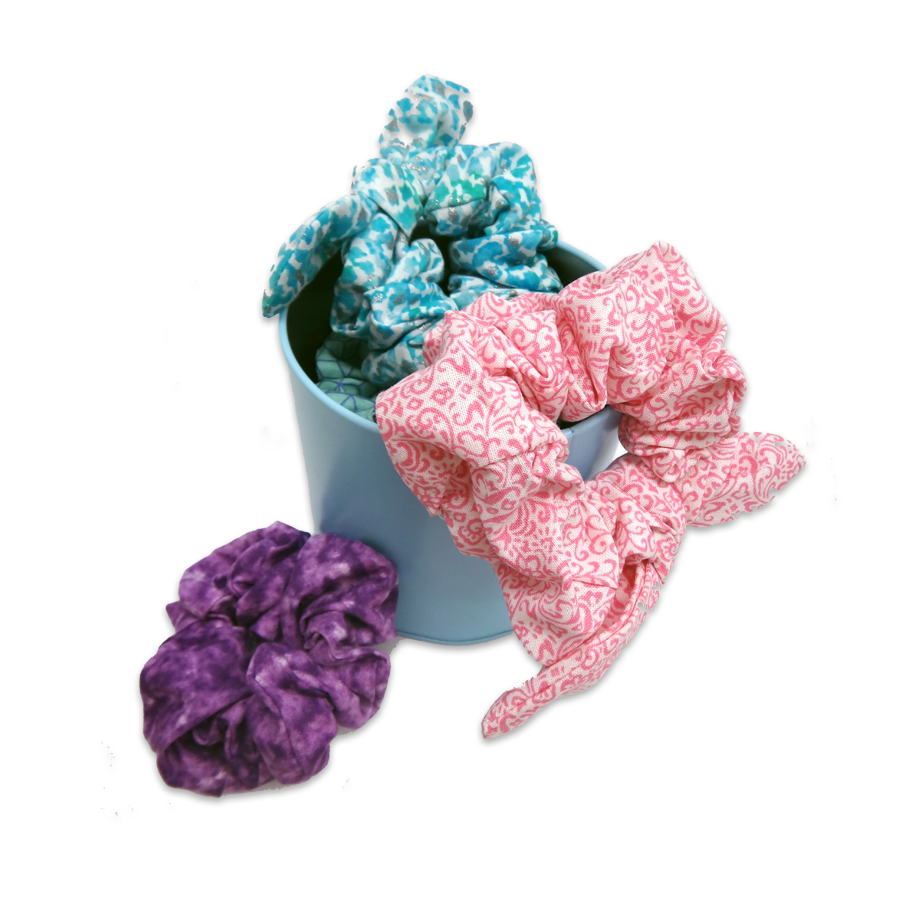 All the rage and always helpful to have on hand. Scrunchies make a great gift that are easy to personalize, are fairly quick to turn out, and can even be sewn without a machine. For one of the kids birthday party project's we teach kids how to sew scrunchies and often each guest leaves with 5-8 scrunchies that they have made in 2 hours so you could make tons and use them as stocking stuffers.
You can learn more about how to make scrunchies on our how to blog post.
Tote bags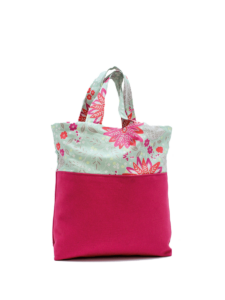 I use a tote bag almost every day and one of my most cherished gifts was a tote made by my cousin. In our Adult Beginner sewing workshop we use tote bags as a way to teach sewing basics on a sewing machines so this is a great project for people who are learning how to sew.
You can learn how to make one using our Market bag tutorial on this blog post.
There are so many ways you can customize this and make so many unique variations for everyone you know.
Pot holders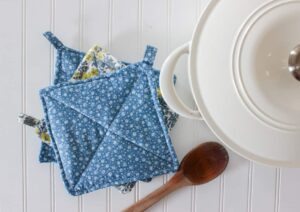 A sewist classic gift, pot holders are so easy to make. Pot holders are a great way to practice learning how to sew a quilt or use up smaller scraps from other projects. Check out some of these tutorials for more inspiration.
Coasters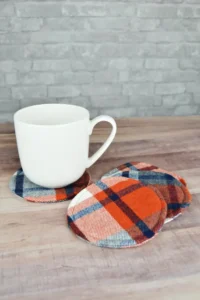 Similar to pot holders, coasters are an everyday item that will make your loved one think of you every day. They are so easy to make and require little material.
Embellish a towel (or anything really)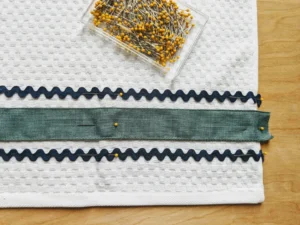 Simple towels are easy to come by and useful for bathrooms and the kitchen. You can find patches or create your own to sew on.
You can do this as well with thrifted shirts or pullovers as an ecofriendly and custom gift.
Zipper bags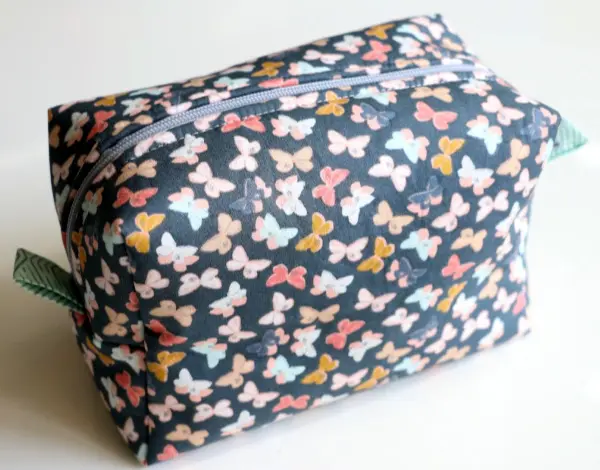 Great for pencils, makeup, and so much more. Everyone could always use a zipper bag. There are tons of tutorials out there and it's a great way to gain practice sewing on zippers, boxing corners, and working with interfacing.
Looking for more inspo? You can check out our pinterest board full of more easy and thoughtful gifts that you can sew.
Once you're done making your gifts you can also wrap them up with scrap fabric. As an eco-friendly option that you can reuse every year!
We can't wait to see what all you sew this holiday season. Tag us in your sewing projects to get featured on our social media.