The Beginner
You have to sew straight, accurately and with confidence. This means practice, practice, practice! Here are some ideas:
Download some free sewing practice sheets online. We use practice sheets in all of our beginner classes as it is a great way to get the essentials of how to use a sewing machine down without wasting fabric.
Use old coloring book drawings and sew around the pictures.
Use fabric scraps and practice sewing ⅝" seam allowance all around.
Start by making very simple projects! Try one of these projects: Scrunchie, pattern weights, Drawstring bags. There are hundreds of ideas on Pinterest. You want to learn with the least amount of frustration so choose a project that is mostly straight lines so you can practice maneuvering your machine.
Note to self: Remember we sew inside out (or right sides together) then turn the pretty side out (the right side) to hide our seams on the inside.
Be calm! Don't rush and don't sew too fast. Maintain a good posture and keep your hands and fingers light on the fabric. Don't push the fabric, only pull a little when necessary. Learn to start accurately and end within the seam allowance.
Don't know where to start? Take a Beginner's Sewing Class with us!
Ready for More?
Work on technique-based samples. Try different hemming techniques. Try following a youtube video on how to put in a zipper.
Sew a simple tote bag. Then take it to the next level and sew another bag with a pocket and boxed/squared corners. Following more complex tutorials on your own can be tricky. That is why we made our Sling tote bag tutorial! With our 10 years of sewing instruction experience our goal was to make the process as easy to understand as possible
Now try adding a lining. Lining your sewing projects is easier than it seems and really elevates the finished product.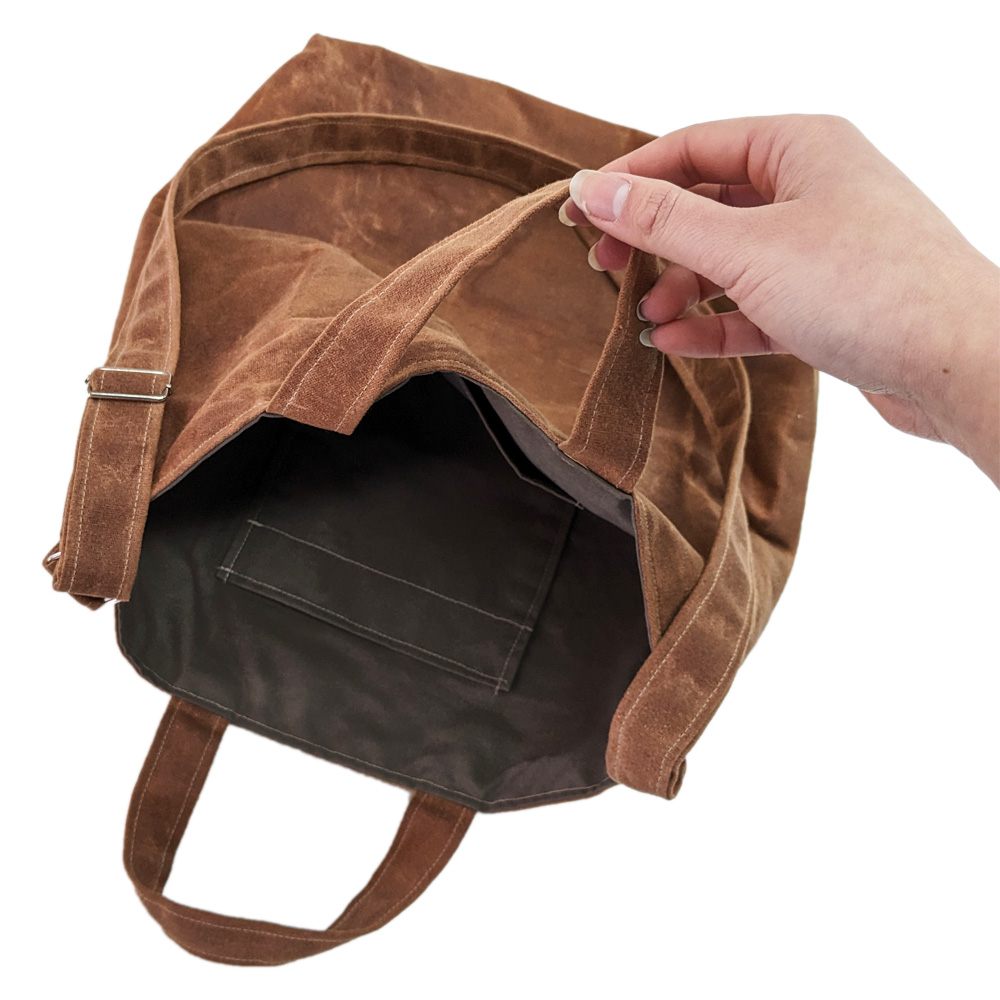 Need some guidance? Join our Adult Sewing Level 1 Course!
The More Experienced
Experiment with sewing a more challenging fabric. Try sewing with knits, vinyl, faux fur, or the killer "minky" fabric – that'll make you cry! Learning how to work with more difficult fabrics is something that takes time because every fabric reacts differently. Just make sure the fabric you are using is suitable for the sewing project you are making.
Learn to ease in a fitted sleeve. Make a garment with gathers, darts or box pleats. There are lots of different ways to do the same thing in sewing. This is a good time to explore the more challenging bits now that you understand basic garment construction. Seek out ways to make your garment look more professional. In most fashion design courses they make the students sew little samples of each kind of seam finish, type of pleat, dart, and piece of a potential garment.
Until you've done it 3 times, you don't really know it. Try each technique on sample fabric first and then apply it in a garment.
Ready to Sew Your Style? Enroll in our Adult Sewing Level 2 Course!