Our new intro sewing workshop and a free pdf sewing tutorial of our original tote!
We are always striving to grow and keep with the trends here at La Movida! You may have noticed that our adult sewing courses have gotten special attention lately. We have been working on improving a lot of things, from the look and function of our site, to our variety of projects and lessons you get from your classes.
Our Adult Intro to Sew workshop is a staple in a lot of peoples' sewing journey and recently we have examined how we can both create a trendier, more sustainable and useful sewing project.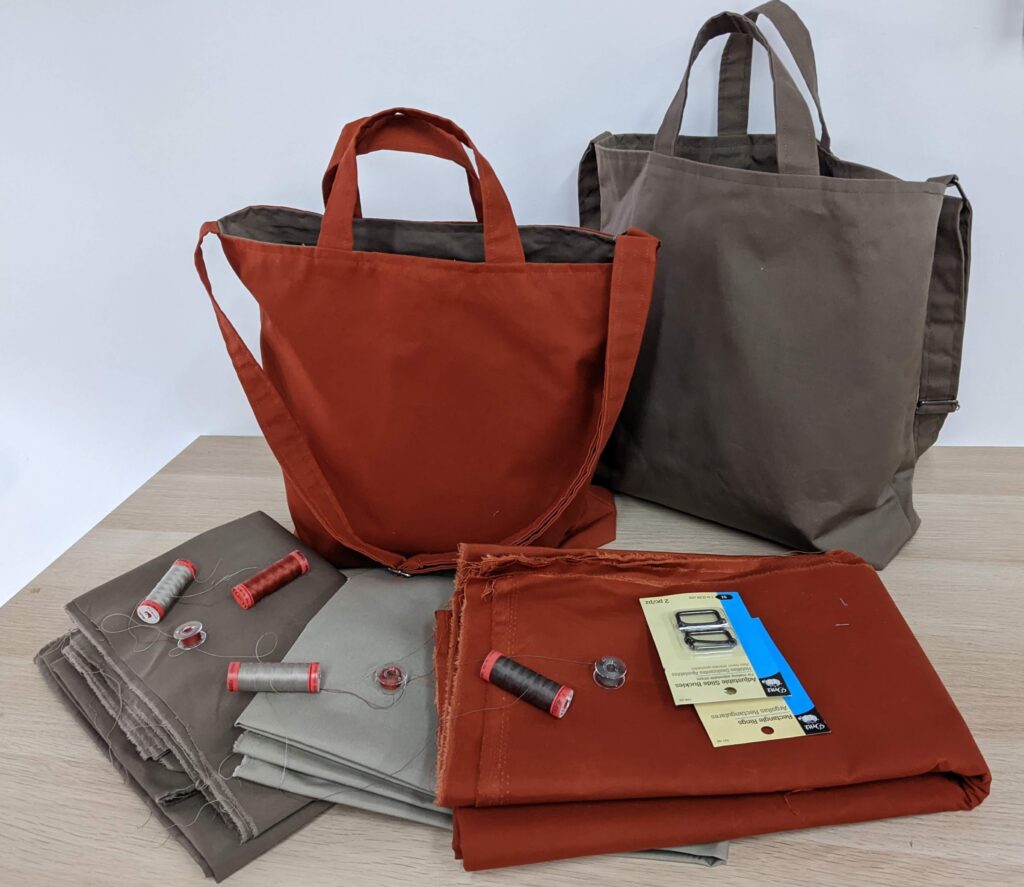 Our New Sling Tote has officially replaced our well loved Market Bag pattern! You can join our adult sewing classes & workshops here!
The Sling Tote is made from true deadstock waxable polyester cotton canvas and features an adjustable strap, two handles, and an inside patch pocket. This new project was designed with Vancouver in mind while adding more value into our adult sewing class. In addition to learning the skills to maneuver a sewing machine, our intro to sewing class will help you to familiarize yourself with sewing patterns, cutting fabric, proper techniques in sewing and a glance at working with hardware.
As a little bonus we are sharing our old project with you in hopes to give it a continued life. Our market bag pattern is well loved and has served us for over 8 years now in our adult learn to sew and we have had plenty of requests to release the pattern in the past so we are finally fulfilling that wish while also giving you a little flavour of what it's like to draft your own patterns like we do here. 
Market Bag tutorial pdf by La Movida Sewing & Design Studio